Places your Bae will Love on a Date
Are you running out of places to go on a date? Well, it happens when you live in Mumbai, you end up frequenting the same set of places, all of which are more or less fine dining. We've curated the best places with date feels through and through.
Canvas Laugh Factory, Lower Parel
The entire city's stand-up comedy scene rests around this one venue. The famous All India Bakchod, and for that matter all the famous comedians know around the country have definitely performed at this venue at least once. If you and your partner like having a good laugh, this could definitely be one splendid date.
Bayview, Colaba
If cheap alcohol is your thing and you don't mind the view of the Arabian sea, this is one place you should definitely try out. It's not expensive like Pizza by the Bay and still offers the same majestic view. Ideally, just before sunsets.
Birdsong, Bandra
If you're a health-freak and a stickler for organic stuff – Birdsong is your spot. In the midst of the bustling Bandra traffic, is this quaint little place with crowd favorites like the buckwheat crepes and quinoa salad.
Dome @ The Intercontinental, Churchgate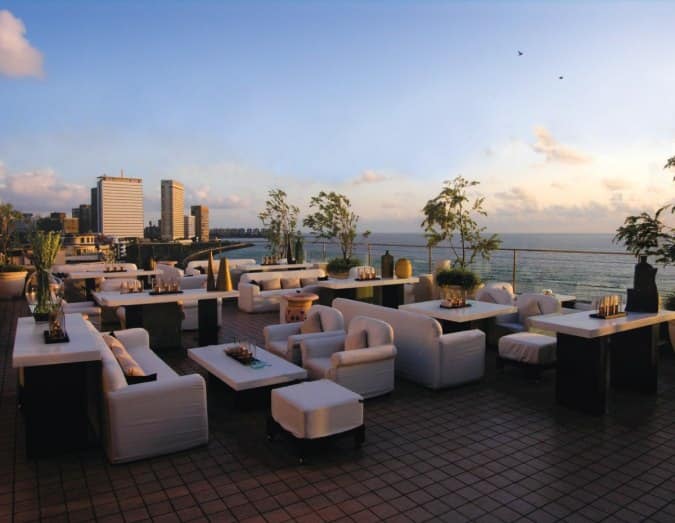 Dome, situated right on the Marine Drive-stretch offers the spectacular view of the Arabian Sea and posh surroundings for you to enjoy your evening as the sundowns on you and your partner. Slightly expensive though, which is why requires a little prior planning.
Woodside All Day Bar & Eatery, Andheri
Think you're a good singer? Or are you cool with making a fool out of yourself in front of your partner? Woodside is your perfect spot. Along with the finger-licking food on offer they have a Karaoke night each Wednesday night. All the best!