Staying Friends with you Ex
Most of us know how difficult it is to be 'just friends' with an ex-partner. You might have spent some amazing time together, witnessed bitter fights and once you have parted ways, every little thing might remind you about him or her. But if the reason of your break up was mutually acceptable, it is possible to make peace with your past and stay friends with your ex-partner. Here's how you can turn your heartbreak into a mere platonic friendship.
Take your time to heal
First of all, everyone needs some time after the break up to forgive, forget and let go everything. Take you time to analyse what went wrong in the relationship and address your emotions. Once you feel you have moved on from everything that had been bothering you, it is the right time to be friends with your ex-partner.
Be on the same page
Once you have convinced yourself that the break up was the best decision for both of you, you need to be sure that your ex-partner feels the same. There is no point in being friends when one of you is still in love and wants to get back to the relationship.
Hang out, but in limit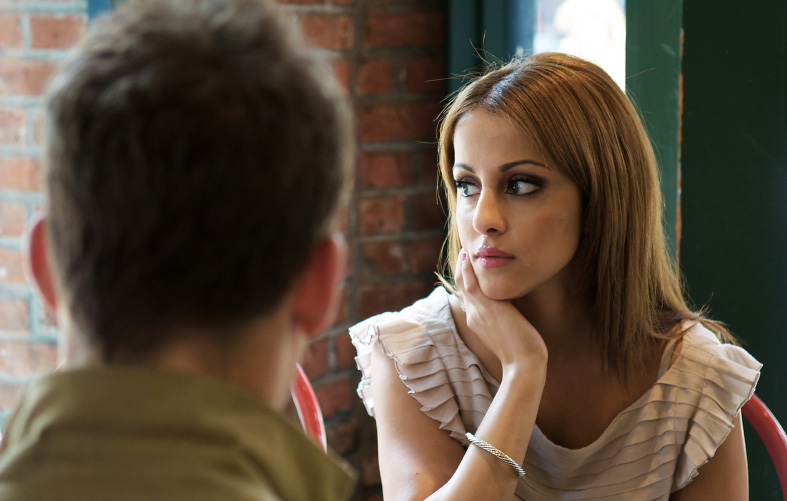 There is nothing wrong in hanging out together but you both must follow some rules. Initially, it would be better to catch up over a cup of coffee rather than alcoholic drinks as you may end up arguing or doing something that you might regret later. Don't visit 'romantic' places you and your partner often went to when you were in a relationship. Go for night outs or weekend trips only when you are sure that you both have completely moved on.
Don't fall into the trap
Throughout this new friendship, stay honest to yourself about your feelings. Move ahead with your decision only when you are confident that he or she is just a friend. Also, try not to fall back into the old patterns of chatting the entire day, calling to share every little thing or doing something that he or she loves. Basically, avoid giving any wrong signals. Your past is your past for a reason and you need to be very careful that you don't end up hurting yourself emotionally again.
The most important rule
You need to cherish the platonic bond you both share after the break up and help each other to become a stronger person. Hence, make it a rule that none of you do something that gives false hope or expectations to the other person. Avoid talking about your past sexual affairs or flirting even in a healthy manner is an absolute no no. Do we need to explain why?
Are you happy seeing them in a new relationship?
Life never stops and it is obvious that your ex-partner would date some other person after the break up. Will you be completely unaffected by this decision, and be happy seeing them in a new relationship? If your answer is yes, then congratulations! You have passed the ultimate test to prove that you are no longer nursing a broken heart. In fact, it shows you have been a supportive friend and a pretty understanding ex-partner. Kudos to you!
Article Source: ETimes
All images are copyright of their respective owners