We all like to groom ourselves up and look in the mirror. In a city with a fast-paced lifestyle like Mumbai, it is essential to know best salons where you can style yourself to your liking. Whether you're looking for a new hairstyle or simply a haircut, salons are of utmost importance in any city or locality — they are a basic necessity.
Not only is it difficult to find a good salon, it is of paramount importance. Here, we've listed the best of them in the city.
Enrich Salons
Located across the city, this chain of salons has been here for years and has served hundreds of women who have come here for hair styling and beauty treatments. While the prices are on the higher end, the quality of hair treatments here is superior to most and this is what makes this a very special place.
BBlunt Salon
This place has become so famous in Juhu and the neighboring localities that they have even opened up a branch in Navi Mumbai. The people here know their way around hair and can give you the precise look you're searching for. From stylish hairstyles to simple ones, you can depend on them for everything.
Honey Lulla Salon
This hair salon and make up academy in Khar has some of the best talents in the city, and you can easily get a great haircut here for a thousand rupees! Whether you have long or short hair, they will bring out the best in you with ease, and will also wash, condition and blow dry post the cut so that you can have that glam look you're looking for!
Jean Claude Biguine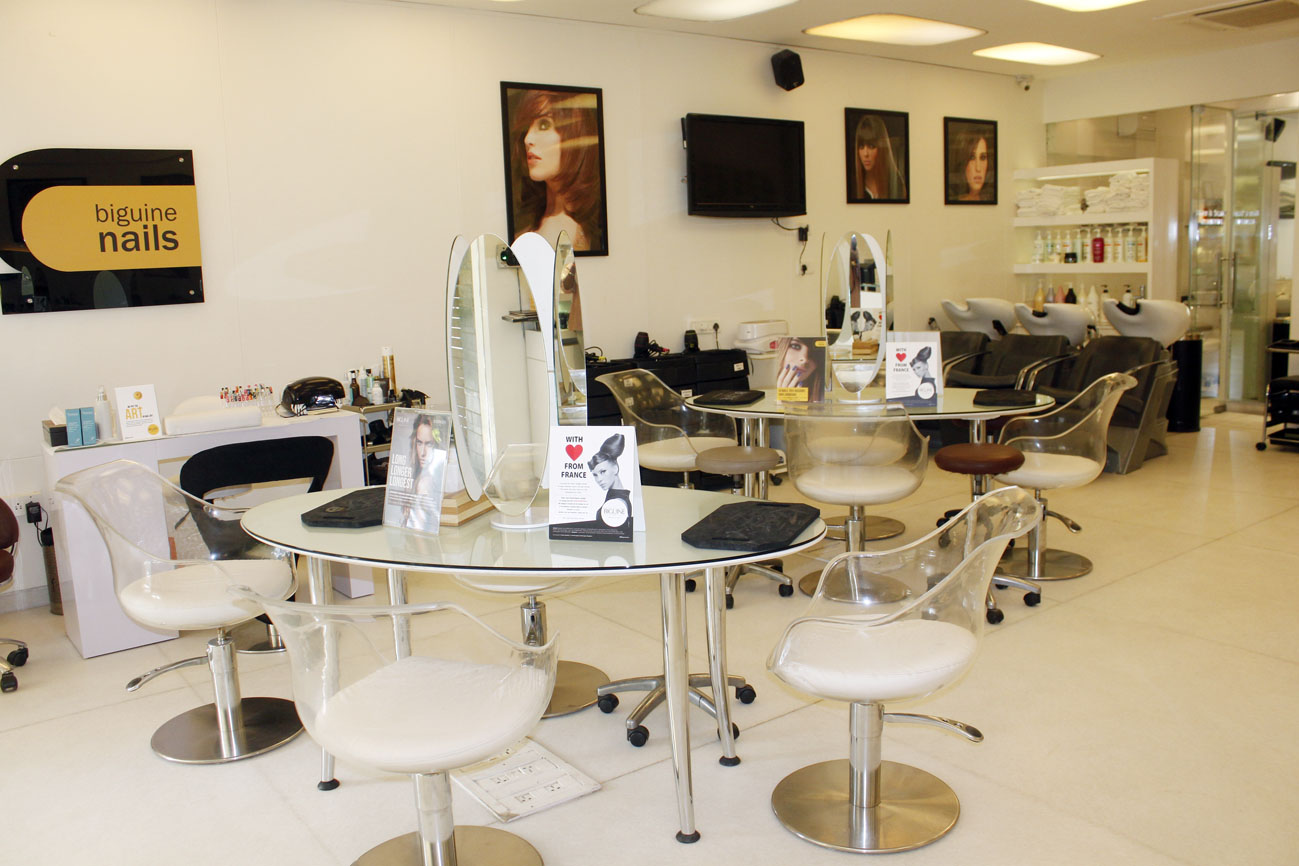 This is the very salon for which you can get free vouchers at Glocal Junction, one of the best places in Mumbai for ladies' nights. For a trendy and stylish look, you can head over to this French salon and have your desired look with ease. Though the services here are slightly on the higher end, you can count on them to give you the very best.
Dessange
This is the go-to salon for most women in Bandra. With the demand comes the high prices; but you'll definitely be more than happy with your final look here. This luxurious salon is made to offer the finest services in the city, and the friendly stylists are a testament to this. Whether you're looking for waxing or any other services, they will do it with perfection.