An Expensive Motorcycle Affair
The phrase 'most expensive bike' creates a sensation among biking community of India in more than one way. The feel includes positivity gained with the availability of such high-performance premium products while high tax slabs spread shivers to most buyers of the country.
Let's look at the 5 most expensive rides you can buy in India.
Kawasaki Ninja H2R @ INR 69.80 lakh
Ninja H2R has no direct competition to any other production two-wheeler around the world. It can put a mid-size performance car's output value to shame with 310 PS at 14,000 rpm. The supercharged 998cc engine on the motorcycle is a unique piece of art, pushing this track only variant to a claimed top speed of 400 kmph. Unlike most liter class bikes with just around 110-115 Nm of torque, Ninja H2R brings 165 Nm of massive torque for its 216 kg of the aerodynamically efficient body.
Big Dog K9 Red Chopper @ INR 59 lakh
A purely hand-built unit that comes with huge 1807 cc, twin cylinder engine under its frame, Big Dog K9 speaks exclusivity from every bit of its body. Performance figures stay undisclosed but the commanding length of 2743 mm offers class-leading road presence. The wheelbase of 2082 mm can put certain cars to shame while seat height is highly supportive at 622 mm.
Ducati 1299 Panigale Final Edition @ INR 51.82 lakh
Ducati 1299 Panigale Final Edition takes performance to a new level. It ranks third among most expensive bikes and brings 1285cc of performance tuned displacement. That makes it good for 209.4 HP at 11,000 rpm and 142 Nm at 9,000 rpm. It weighs just 190 kg and thus, outperforms many liter class bikes with its effective road performance. This is the last production model for Ducati twin-cylinder performance motorcycling.
MV Agusta F4 RC @ INR 50.10 lakh
A liter class marvel, F4 RC is top spec performance loaded variant of the four-cylinder race series. The 998cc engine comes with 212 HP at 13,600 rpm and 115 Nm at 9,300 rpm. This makes it one of the most powerful option, that too with 302 kph of claimed top speed and just 175 kg of dry weight. Premium parts on offer include Ohlins suspension, forged aluminum alloy wheels, Brembo GP brakes and MV Agusta quick-shifter.
Harley-Davidson CVO Limited @ INR 49.99 lakh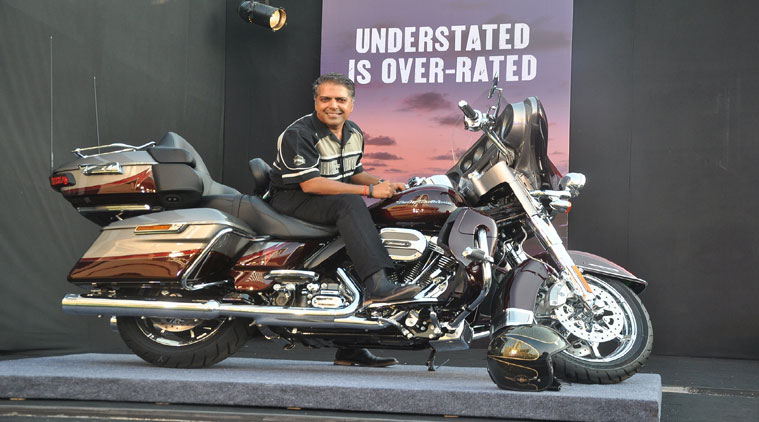 CVO Limited is undoubtedly the king of all roads and hypnotizes everyone with its grand presence. Riding the same feels like being at home (unless you get heavy rains on your face!) as you get 165 Nm of torque at just 3250 rpm.A slight push of throttle is good to make this 431 kg bike ride like a flying carpet. It comes with Harley Boom Audio for maximum infotainment possibilities while riding. The seats are huge and offer backrest to both the riders.
All images are copyright of their respective owners.