Mumbai is an absolute shopper's delight. Shop from Malls to Designer Shops you can get everything that Money can buy, there are various markets which can get you the latest in fashion and you all need to be is, Good at Bargaining. A bit of Research and Bargain techniques applied you can get good things at a very nominal cost.
Linking Road, Bandra
Bandra is a shopping hub! Linking Road in Bandra lives up to its billing. From latest clothes, shoes and accessories, Linking Road has it all. Bargaining is rampant and rightly so, but you can be assured to find the trending fashion at throwaway prices at Linking Road.
Hill Road
The second place that is a shopper's delight is Hill Road which is also in Bandra. The place is very lively and bustling with moving sellers to footpaths lined with shops selling the best stuff. Hill Road dons a different avatar altogether during the year end and that is the time, when it is more apt to visit the place to shop.
Colaba Causeway
Shopping at Colaba Causeway is like visiting a carnival. There is not one thing that a person will not find here. Handicrafts, books, clothes, shoes, jewellery; you name it and Colaba Causeway has it. You can even find Imported things.
Wednesday Market, Mahim Church
Every Wednesday, Mahim turns in to a shopping haven. As the weekly novenas are held calling Christians across the city, hawkers line up in Mahim, selling clothes, shoes, accessories, books and everything you can ask for at prices so low that you will be left surprised!
Fashion Street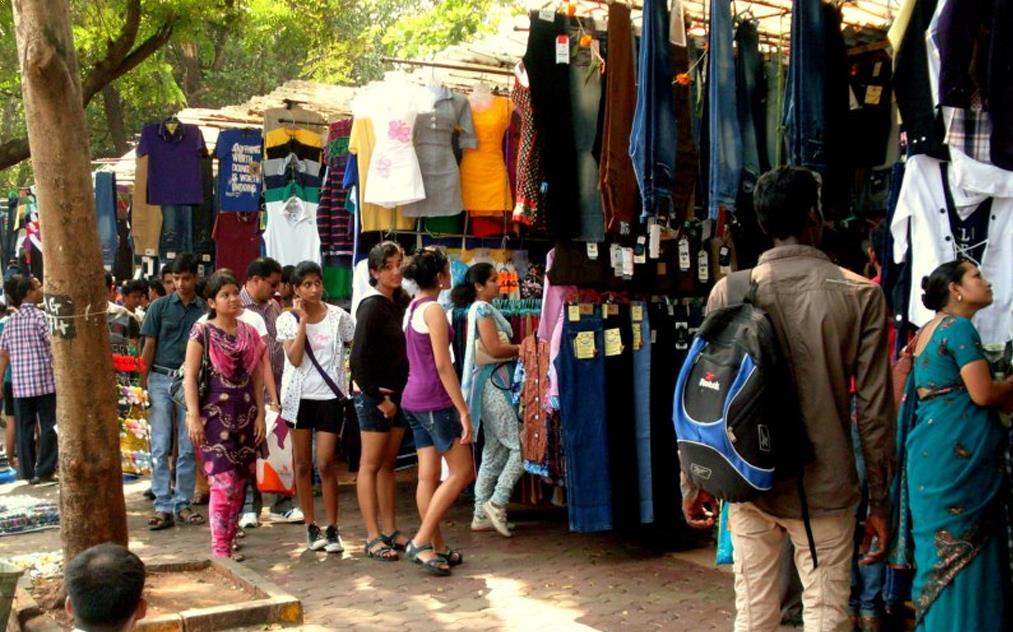 The name says it all! An entire stretch of street dedicated to up the ante of your fashion. With approximately 150 -175 stalls present on the street selling clothes, shoes accessories at dirt cheap prices it attracts teenagers and college going students in plenty.