As Sri Lanka celebrates 70 years of independence, we highlight 5 spectacular reasons to visit the country.
Get Wild in Sri Lanka
Dive with blue whales in season or watch spinner dolphins leap about in Kalpitiya. Sri Lanka also has 5,800 wild elephants ambling about and the biggest concentration of leopards in the world. See them in Yala national park, along with sloth bears and buffalo.
Ministry for Crab
Opened by two former national cricket players in an old Dutch hospital, Colombo's Ministry of Crab serves knockout sweet, succulent and spicy Sri Lankan crab in what is one of the capital's most beautiful buildings. The restaurant itself was also voted one of Asia's 50 best restaurants in 2016.
Adam's – Footprint
The top of Adam's Peak is thought holy by Buddhists, Christians, Muslims, Hindus and the Veddas, Sri Lanka's early inhabitants, who all believe the imprint of a footprint in the rock here belonged to a very important person.
Peaceful Beaches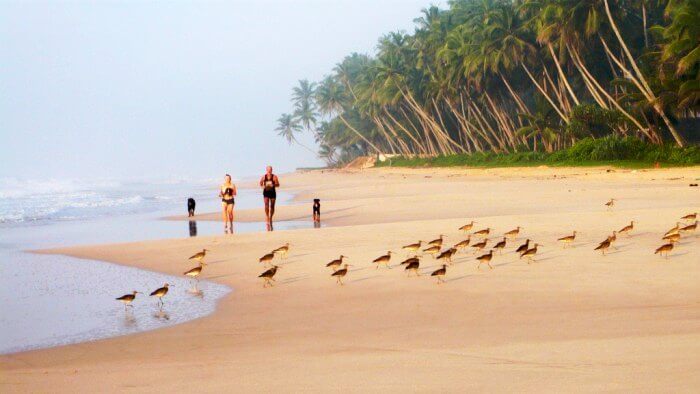 Uppuveli and Nilaveli, both close to Trincomalee on the northeast, are secluded and stunning stretches of sand. The few accommodation options are spread out, making these beaches perfect for lonely wanderings.
Genteel full-moon festivals
Poya festivals celebrate the full moon with Buddhist calm, the Poson Poya in June being a particularly elegant affair, where people dress all in white, make pilgrimages to Mihintale – a sacred mountain peak – and light pretty lanterns.
All images are copyrights of their respective owners.