A brand usually does everything to make itself popular amongst people. Fancy names, marketing strategies and publicity stunts are the usual things a brand undertakes to reach out to people. They play with people's psychology and create perceptions about their brand. Keeping names which sound foreign is one of most used marketing strategy by brands to fool people to think that the brand is not Indian. People generally have a perception that a foreign brand will definitely be better than the Indian counterpart, which is completely wrong!
You'll be amazed to know that these famous fashion brands are actually Indian which all this while you thought were foreign.
Peter England 
One of the largest menswear brands in India, Peter England has a name so English it's almost as if you automatically grow a stiff upper lip. In reality, It is part of Madura Fashion & Lifestyle, a division of Aditya Birla Nuvo Ltd.
Monte Carlo
This leading clothing brand for men and women, with its notoriously famous sweaters is another company with an Italian name chosen simply for the Indian customer base. They're actually a 100% Indian woollen wear brand from the Ludhiana-based Nahar Group.
Da Milano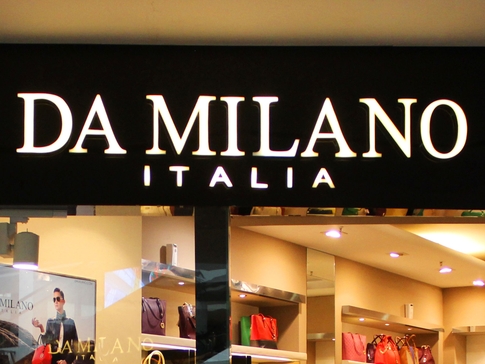 Despite its wholly Italian sounding name and the 'Italia' that underscores the top of its website, Da Milano is a totally Indian brand. They provide high-end leather accessories and home furnishings in India and abroad, and the name was chosen thanks to India's fascination with foreign sounding products.
Allen Solly
Allen Solly describes their clothes as 'Friday dressing', or chic office wear. It is a subsidiary of the Aditya Birla Group and licensed under Madura Garments, so yeah, all those trousers, shirts and wallets are all made right here.
HiDesign
The leather goods manufacturer is actually based in Pondicherry, India. Tamil Nadu's tanneries supply leather products and accessories to some of the biggest brands worldwide.
Louis Philippe
Louis Philippe is a premier brand of men's apparel that is inspired by King Louis Philippe, who was King of the French from 1830. The brand is totally Indian however, launched in the country in 1989 and owned by Madura Fashion and Lifestyle.
AND Designs
Providing trendy threads not just in India but all over the world, And Design wasfounded by Anita Dongre, Meena Sehra and Mukesh Sawlani. It was established in 1995 and experiments with international styles and fashion.