Perfume Shopping Online
We all love to smell good. Smelling good not only boosts your confidence but also makes you look attractive. It's very important to smell pleasant and good. Most people even love to have exquisite perfume collections. Why search anywhere else, when you can easily shop branded and top quality perfumes at various noted online sites. Let us look at 7 Best Website based on product ranking and delivery time to shop for perfumes in India.
Purplle
Purplle is a renowned website dealing exclusively with makeup and beauty products. You can either shop from them via their website or download their application. They have perfumes both for men and women. You can click on the fragrance option and easily shop the best products. They have different categories namely, Deodorant women, deodorant men, fragrance oils, colognes, fragrance men, gifts and value sets for men, deodorants, gifts and value sets for women, perfumes, fragrance women, fragrance and body mist, which makes choosing a product easy.
Some of the brands sold here are Davidoff, Kazima, Channel, Beverly Hills Polo club, Playboy, Sunny Leone, Nautica, Yves Rocher, Victoria's Secret, Tommy Hilfiger, David Beckham, Dior, Ferrari, Versace, Dunhill, X men, Kamasutra, Arsenal, Calvin Klein, Guess, Giorgio Armani, Adidas, Dolce & Gabana, and many more notable brands. Their discounts make buying perfumes an amazing experience.
Visit: purplle.com
Nykaa
Nykaa is a notable beauty application selling both international, Indian and their brand. You can either shop from it via the website or download their application. They sell both men and women perfumes. You just have to click on the fragrance options and many more options will pop out. Some of the sub-categories are, Women- deodorants/roll-ons, body mist/ spray, perfumes, Men- Deodorants/ roll-ons, colognes and perfumes, combo packs, gifts, new launches and the brand new The Parcos Store. Nykaa has more than 1800 perfumes to select from.
Some of the brands are Archies, Antonio Banderas, Adidas, Avon, Be. The Solution, Beverly Hills Polo Club, Chloe, Davidoff, DKNY, Dunhill, Yves Rocher, UCB, The Body Shop, Ralph Lauren, Luxury focus and many more notable brands.
Visit: Nykaa.com
Myntra
Myntra is very popular among everyone. Apart from selling clothes, accessories and many other things, Myntra also have vast varieties of perfumes. You just simply have to download the application and choose from around 500 perfumes and deodorants. Myntra has perfumes and deodorants both for men and women, in the price range of Rs 180- Rs 6999. After clicking on the fragrance options, you can even choose various subcategories such as Body Mist, deodorants, fragrance gift set and perfumes and body mist.
Some of the notable perfume brands that are available here are, Aigner, All good scents, Bentley, Beverly Hills Polo Club, Calvin Klein, Clinique, David Beckham, Davidoff, Guess, Jaguar, Marks & Spencer, Nautica, Nike, Skinn, Playboy, Swiss Army, York and many more.
Visit: Myntra.com
Jabong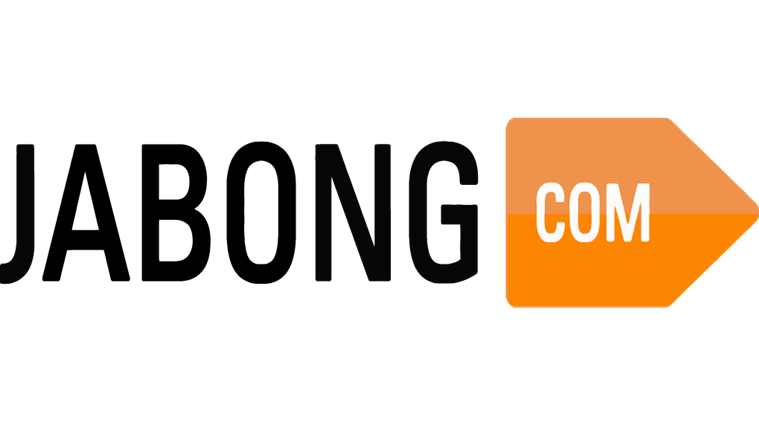 Jabong is a very popular fashion application among all the fashionistas. Apart from specializing in clothes, accessories and make up products, Jabong also deals with perfumes. They have around 500 different perfumes. ome of the notable brands available here are Knighthood, Davidoff, Alvaro Castagnino, Calvin Klein, Antonio Banderas, Britney Spears, Burberry, Diesel, Dolce and Gabanna, Dunhill, Duccatti, Ferrari, Huge Boss, Versace and many more.
Visit: Jabong
Amazon.in
Amazon.in is a very popular website in India. Amazon sells almost everything. Shopping perfumes at Amazon certainly won't be disappointing as they have vast varieties of products for both men and women.
To making buying the perfect perfume for yourself easier, they have various sub-categories such as, Attar, perfumes, deodorants and antiperspirants, body sprays and mist, Eau de Perfum, Eau de Cologne, Eau de Toilette and fragrance sets.
Visit: Amazon
Perfumery
Perfumery specializes in perfumes and only perfumes. It deals with perfumes both for men and women. It has two categories of perfumes, Niche perfumes and designer perfumes. It sells both Indian and International brands. You can even find here some brands which are hard to find anywhere else.Some of its notable brands are, Bois 1920, Zoologist, Alaia Paris, Amouage, Aramis, Bvlgari, Hugo Boss, Carolina Herrara, Chopard, Dior, Tomford and many more. If you love perfumes, then this site certainly won't disappoint you.
Website: Perfumery
Unboxed
Unboxed is an Indian online shopping site dealing with perfumes for women. The best thing about this website is that they have separate categories such as Best deals, randomness, best sellers, viewer's choice, retail picks and gift sets, so as to make buying easy. Moreover, their blog posts on various perfumes and perfume brands not only makes you informative buy also helps you in choosing a product that is best suitable for you.
Website: Unboxed
Article Compiled: KeepmeStylish
All images are copyright of their respective owners.