How to  prevent polycystic ovary syndrome
PCOS or polycystic ovary syndrome is disease attached with lots of complications such as increased weight, irregular menstrual cycle, hirsutism, acne development etc. Along with these bodily changes, psychological health is also affected due to decreased quality of life which develops depression, stress, diabetes, hypothyroidism, etc.
In such situations, it is better to choose options which could contribute in relieving stress and helps to diminish the outcomes of PCOS. One such option is "exercise". Exercising does not cure PCOS but it helps to handle the major complications related to PCOS such as (but not limited to),
Weight gain
Stress
Anxiety
Hypothyroidism
Depression
Some of those exercises which can be chosen specifically during PCOS are listed below.
Weight training
Weight training or strength training is highly beneficial in PCOS. This does not mean to carry heavy weights of dumbbells or barbells because muscle build-up is not the only target.
Weight training means to lose extra fat from body. It helps to perform day-to-day activities easily. Some PCOS women are overweight which interferes in the treatment. Thus, for those women this strength training becomes aim to lose extra weight to meet the targets of getting healthy.
High intensity interval training (HIIT)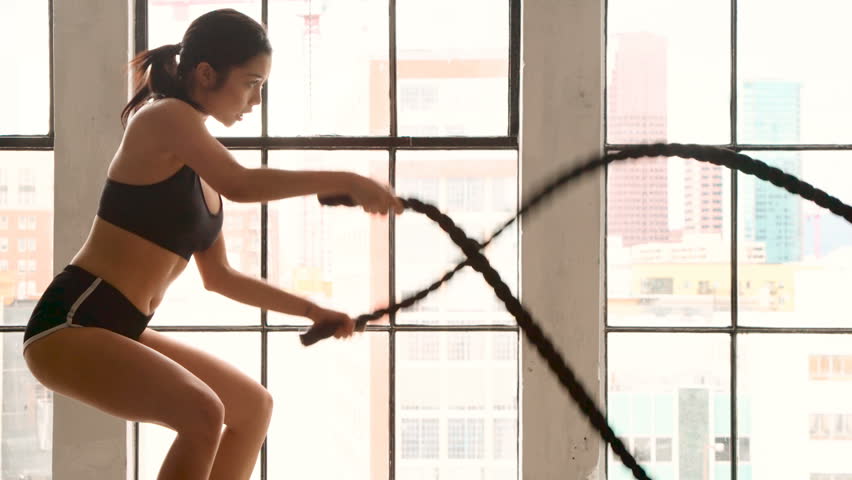 This exercise is better for stress management in PCOS women. It is also clinically-proven for improving quality of life in those females. It helps to improve cardiovascular and metabolic profile of PCOS women.
HIIT also helps to improve sensitivity of tissues towards insulin and prevents the development of insulin resistance.
Low intensity steady state cardio (LISS)
It is suggested that HIIT becomes more effective when it is combined with low impact steady state cardio. It involves performing a repetitive movement at a steady or moderate pace for long time.
It helps to lower fasting insulin levels and fat mass in women. Steady-state cardio also helps to prevent physiological stress. Mental health professionals suggest the outdoor steady-state cardio for improving mental health.
Thus, as the PCOS women highly get affected in the manner of mental health, outdoor steady-state cardio is really helpful.
Swimming
Swimming is recommended by many doctors for maintaining healthy body as it burns calories. For PCOS women too, swimming helps to maintain uterus health along with losing calories.
Managing weight in PCOS is a prime goal. Swimming can help lose weight in PCOS women and it also relieves the body & soul.
Cycling
In PCOS, cycling helps to lose weight and also burns more calories by increasing glucose absorption by tissues. When this glucose enters the cells, it gets converted to energy which is used to perform more physical activities.
Cycling is otherwise very healthy and easy-to-do exercise for the body. It has benefitted persons of every age-group. Cycling also helps to build and maintain muscle of the legs & thighs.
Zumba
Zumba is a kind of cardio. It helps to lose weight. It is regarded as one of the best exercises in PCOS.
It helps to lose weight in PCOS women by burning extra fat and calorie. Regularity in zumba performance prevents the formation of dumps of fat. Engaging in zumba exercise is entertaining for a person and thus, helps to prevent stress development, too.