5 Indian-origin CEOs Dominating the technology industry
Indians for decades have been playing an important role in global technology landscape. Indian IT pros have been an important cog in the machinery running technology behemoths across the world. In fact, two of the world's biggest technology companies — Google and Microsoft — are led by Indian-origin CEOs. Other than these two, there are many others who have made an indelible mark on the world of technology.
Here's a look at 5 India-born CEOs of global technology giants.
Sundar Pichai, CEO, Google
India-born Sundar Pichai was named as Google CEO on August 10, 2015.
The 44-year-old head of Google was born in Chennai, Tamil Nadu and pursued education at IIT Kharagpur (B Tech), Stanford (MS) and Wharton (MBA); at Wharton, he was named a Siebel Scholar and Palmer Scholar.
He is responsible for the launch of the dominant Chrome web browser, and was previously the product head for Android, Chrome, Maps, and other popular Google products.
Satya Nadella, CEO, Microsoft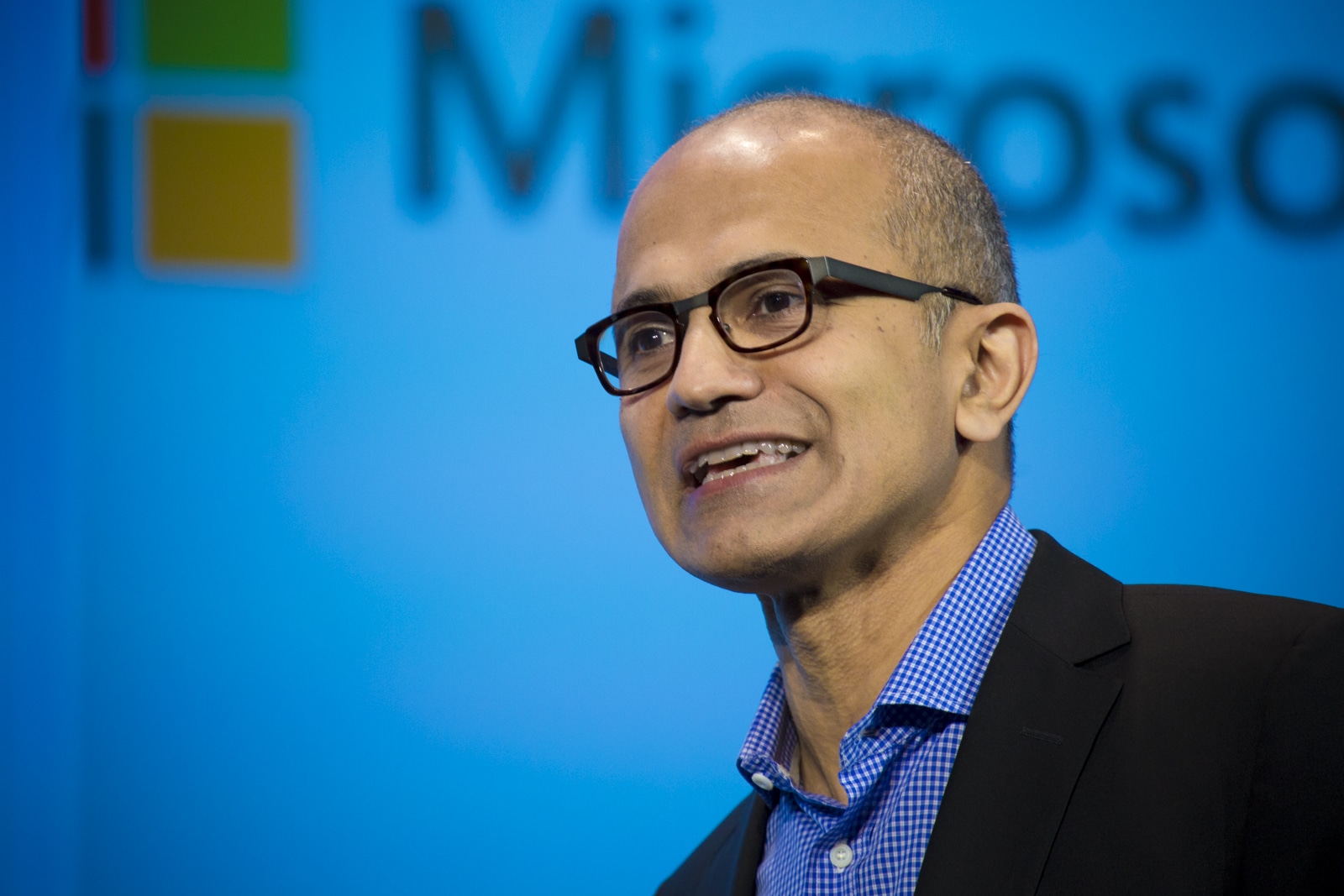 After a 22-year stint with Microsoft, Nadella was appointed as the chief executive officer of the company in February 2014.
He previously held the position of executive vice president of Microsoft's Cloud and Enterprise group.
The Hyderabad-born 47-year-old has a BE from Manipal Institute of Technology, MS from University of Wisconsin–Milwaukee, and MBA from University of Chicago Booth School of Business.
Rajeev Suri, CEO & President, Nokia
Rajeev Suri joined Nokia in 1995 and held various positions before being appointed as president and CEO in April 2014.
Suri's ascedancy to Nokia CEO's position came after Microsoft acquired Nokia's mobile phone business. Previously, he was the head of the services, Nokia Siemens Networks 2007-2009. 
Born in India Suri also holds a B-Tech from Manipal Institute of Technology, but holds no post graduate degrees.
Shantanu Narayen, CEO, Adobe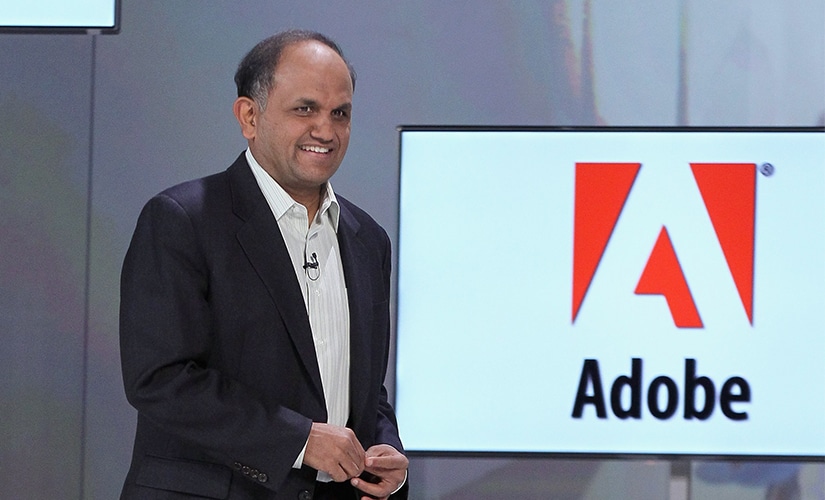 Born in Hyderabad, Shantanu Narayen joined Adobe in 1998 as the senior vice president of worldwide product research and became the COO in 2005 and CEO in 2007.
He holds a Bachelor in Science from Osmania University, an MBA from University of California, Berkley, and an MS from Bowling Green State University.
Narayen held product development roles at Apple and Silicon Graphics before co-founding photo-sharing startup Pictra. A chance encounter between Adobe and Pictra led to Narayen joining Adobe, where rose swiftly through the product ranks.
George Kurian, CEO & President, NetApp
George Kurian became the CEO and president of storage and data management company NetApp in June 2015, after serving as its executive vice president of product operations for nearly two years. Prior to joining NetApp, George was vice president and general manager of the Application Networking and Switching Technology Group at Cisco Systems.
His diverse background also includes the role of vice president at Akamai Technologies, management consulting at McKinsey & Company, and leading Software Engineering and Product Management teams at Oracle Corporation.
Born in Kottayam district, Kerala, he pursued engineering at IIT-Madras, but left six months later to join Princeton University; he also holds an MBA degree from Stanford.
Ashok Vermuri, CEO, Conduent Inc
Ashok Vemuri is CEO of Conduent Inc, the Xerox's sibling business services unit that spun off into a separate company recently. In June 2016, the 110-year-old document technology company Xerox named former iGate CEO Ashok Vemuri as the new CEO of its back-office outsourcing company.
A former Infosys veteran, Vemuri became CEO of Xerox's business process outsourcing company after Xerox's split into two separate entities — one focusing on document technology, which includes Xerox's traditional printer and copier businesses; while the second company focuses on back-office outsourcing, payment processing and other technology-related services.
Article Compiled : GadgetsNow
Images are copyright of their respective owners.